Engineering, Studies and Supply of LWR plants
Tailor made solutions, and Supports for your teams or projects

VFC design and produce various solutions for the Long Welded Rails (LWR) production and LWR handling:

Stationary LWR plant,
Mobile LWR plant,
Relocatable LWR plant,
Loading / unloading of LWR trains,
Local storage facility of rails and LWR,
Specific equipment such as : rail lifting clamps, trolleys, tables, rail conveyors, for Short Rails (SR) and Long Welded Rails (LWR),

VFC can propose the design and the supply of turnkey projects for the production of LWR including rail welding solutions.
According your needs, VFC scope of work can be adjusted to provide you with advisory consultancy: starting from the concept up to the design of your Long Welded Rail production plants (LWR) and / or rail handling plants, rail storage plant (applicable to short rails and LWR). VFC is experienced in integrating rail flash-butt welding machine.

Thanks to some expertise of 20 years in rail welding including rail flash-butt welding as well as in rail conveying and rail handling through the entire process, VFC is able to provide dedicated solutions considering optimum production output rate.

VFC services can start from the study and the supply of single equipment up to the supply of complete turnkey stationary plants. The range of skills, services and products therefore covers all operations related to rail welding, to in-track works and to workshop works.

Advantages offered by VFC rail welding technology and VFC engineering team:

Competent and consistent service,
Optimized investment / performance ratio of the equipment,
Productivity and economic performance of the rail welding solutions,
Easy and ergonomic operation,
Global expertise in technical and commercial matters,
Custom-design solution to suit budget and requirements : from 4 up to 20 rail welds per hours ; LWR from 110m to 500m.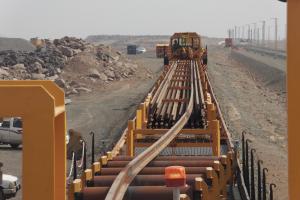 Rail welding train for Saudi Arabia

Rail welding train, to produce 250m long welded rails (250m LWR) from 25m long rails (SR) This solution ease your logisitic costs by..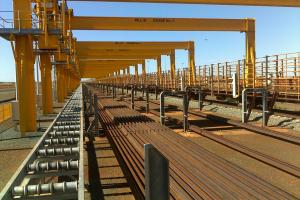 Rail welding plant in Australia (Western)

Stationary rail welding plant with flash-butt welding machine for the production of 400m long welded rails (400m LWR) from 25m short rails..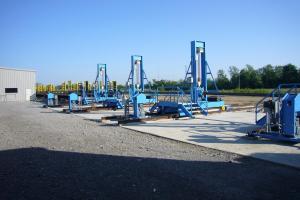 Rail welding plant in USA
Rail welding plant using a rail flash-butt welder to produce 500m long welded rails (500m LWR) from 18-72m short rails (SR) and..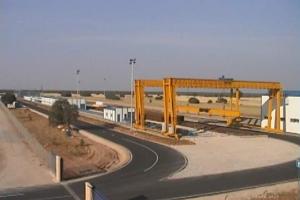 LWR welding plant in Spain
Flash-butt rail welding plant for the production of 288m long welded rails (288m LWR) using 18m-36m short rails (SR) using Rail flash-butt..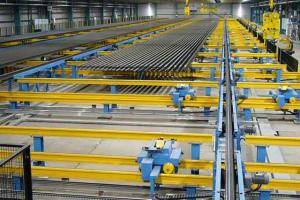 Rail inspection plant in United Kingdom
Stationary inspection plant for rails of 18m, 36m and 108m long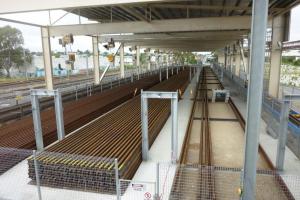 LWR production in Australia (QLD)
Fix rail welding plant producing 100m long welded rails (100m LWR) from 27,5m rails (SR) by rail flashbutt welder with rail straightener. ..